Phase II - Part A construction goal - $160,000 - COMPLETED IN OCTOBER 2014! (See pics below)
$160,000 - Kitchen, Conference Room, Office, File Room, Laundry, Reception area, Bathrooms with heat/air & water heater
This video shows our progress towards our ARF Sanctuary goal as of Oct 26, 2014.
Phase II - Part B construction goal - $175,000 - COMPLETED IN OCT 2015!
$175,000 - Cat areas will include several adjoining rooms plus a common play area where our rescues will roam cage free awaiting adoption.
Completion of the cat areas will allow us to move in and operate in our new facility and put up our current facility for sale.
Phase III - Dog Areas - $200,000 - CONSTRUCTION BEGAN IN MARCH 2017 - COMPLETED IN MARCH 2018!
Fundraising never stops! Next target will be for an isolation building whereby new rescues are evaluated and treated before being introduced into our adoption/sanctuary areas. We need your help!! Please donate to our sanctuary fund so we can continue to "help animals in need". For further information, please call ARF at 918-766-0991.
---
Below reflects our progress of moving forward with our goal! We purchased 18 acres of property on August 15, 2006. It's been a very long journey!
May 2013
We have broken ground on our new rescue/adoptiuon facility we call the ARF Sanctuary! The sanctuary is currently under construction on our 18 acres east of Bison Rd on Hwy 60. The site is located adjacent to our dog park called ARF Park.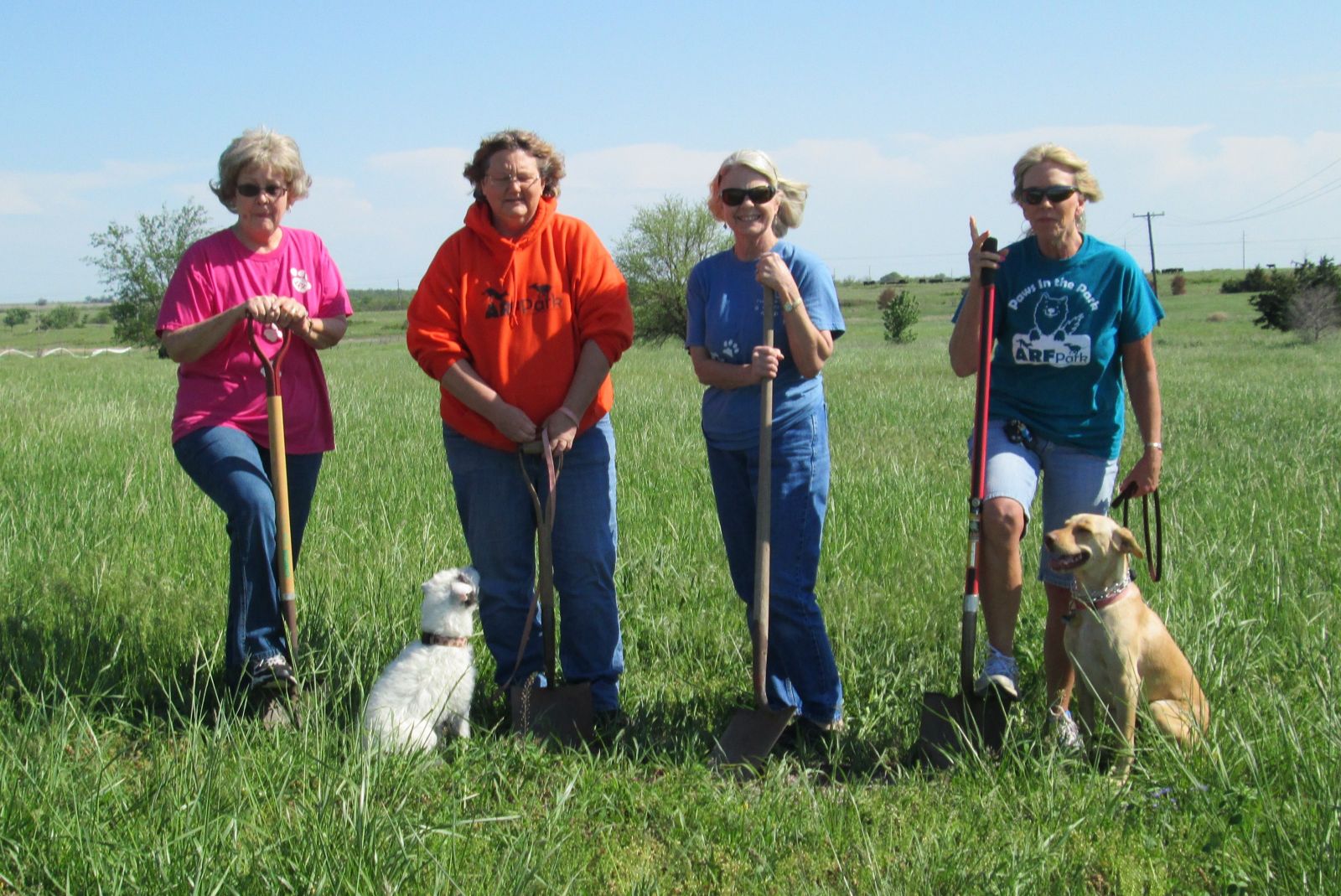 Pictured are Kay Housman (Secretary), Robin Naylor (ARF Advisor), Sheila Taylor (Vice President) and Regina Diamond (President). (Vicki Adams, Treasurer, is taking the photo!) Robin's dog Mason and Regina's dog Sophie assisted of course!
June 2013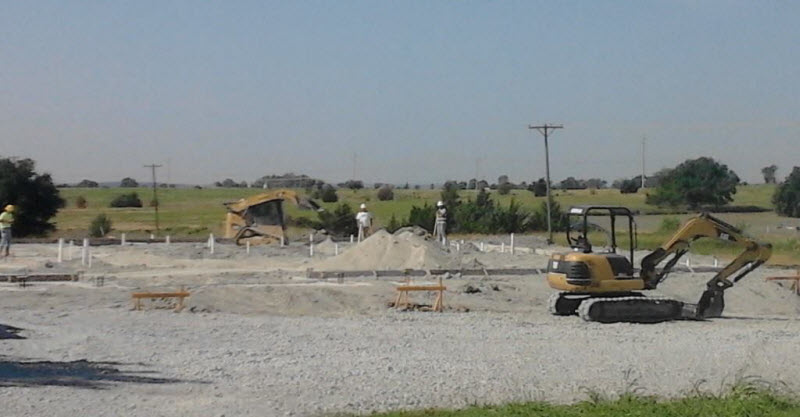 July 2013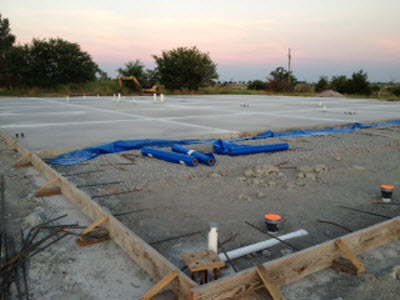 Building foundation is in down! Waiting on the building shell to arrive later this month.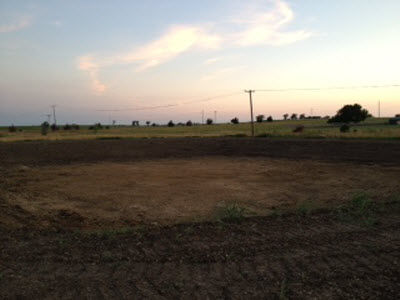 Lagoon south of bulding site
August 2013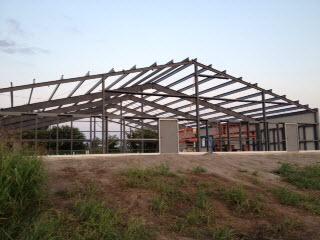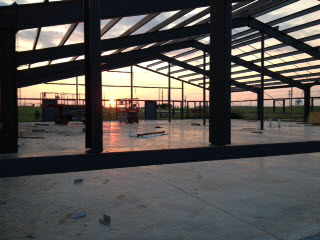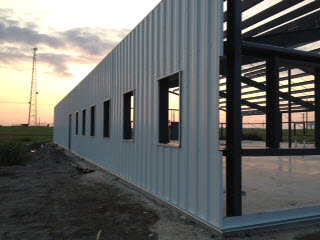 Check out our design plans for our new 8,000 sq ft building. The ARF sanctuary will be home to up to 40 cats/kittens and 30 dogs/puppies. Future plans include an isolation building for new rescues being brought into the adoption facility. Some rescues may not be adoptable and will spend the rest of their days safe off the streets being cared for by volunteers who will love them and treat them as their own. Over time we hope to also construct a memorial pet garden as a tribute to our best friends who are no longer with us.
Phase 1 of construction includes the lagoon (located at the back of the property), the bulding foundation, building shell, windows, doors and rough-in plumbing and electrical. Phase 1 is was completed in November with the exception of the lagoon which is still under discussion.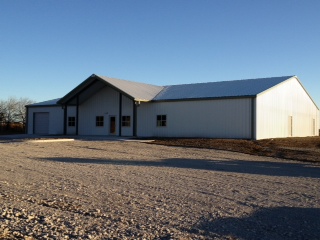 Phase 2 - PART A includes the inside finish work that will allow us to operate from the new location--cat area rooms, office, kitchen, bathrooms and reception area. Cost for Phase 2 was estimated at $330,000 and was completed in September 2015. ARF moved into the new facility and began operating on October 10, 2015.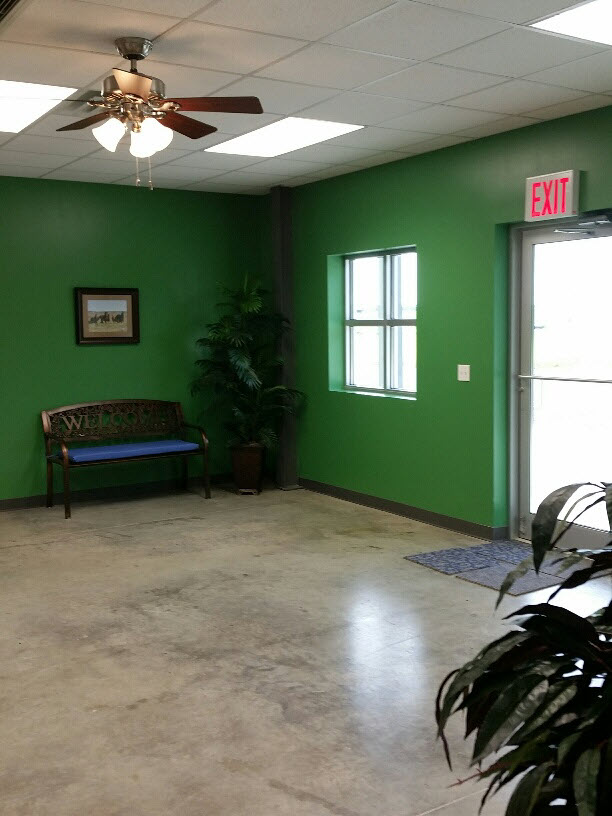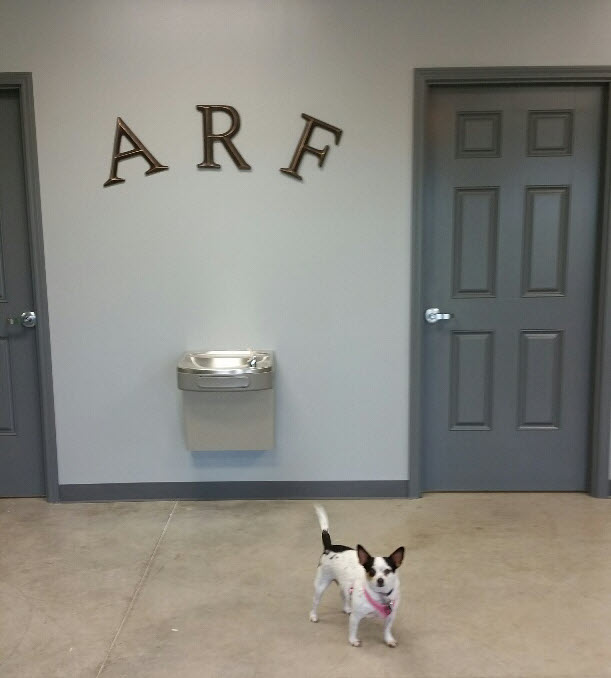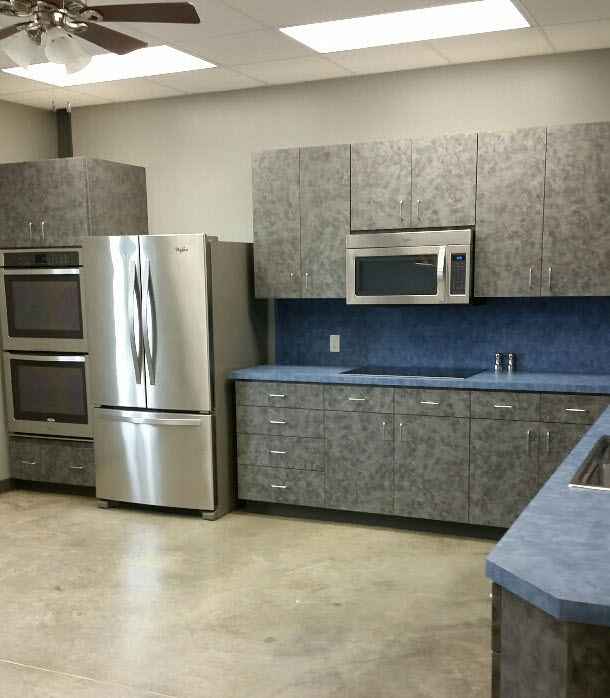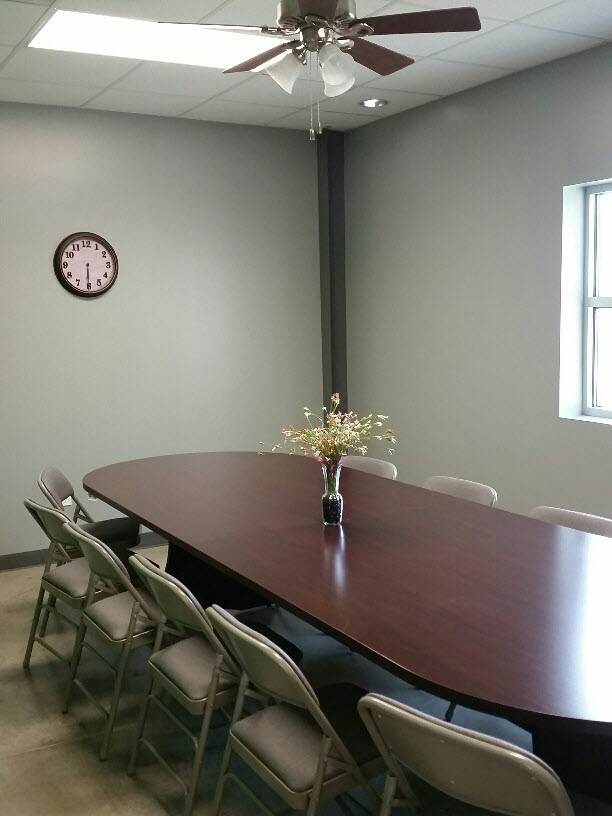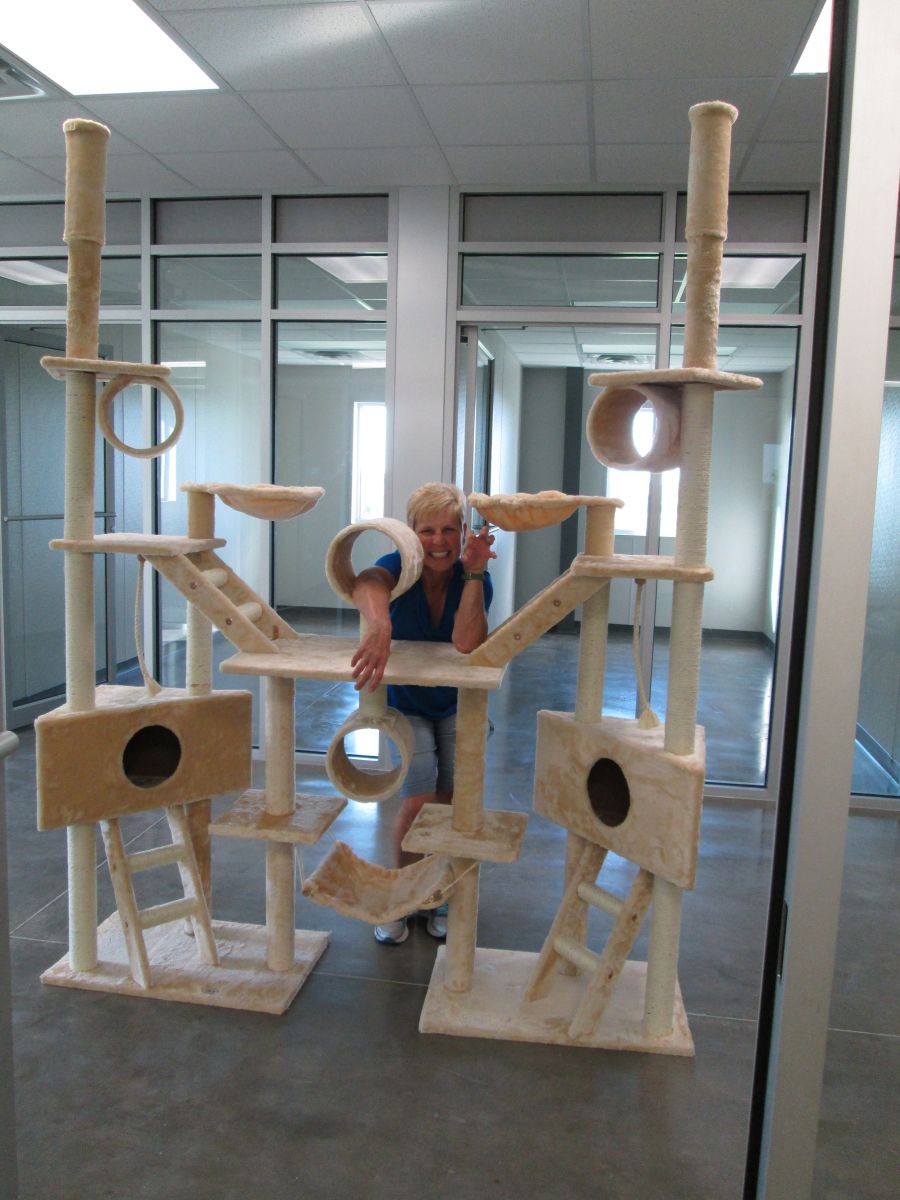 Phase 3 includes the dog area kennels, outside runs, vet surgery and grooming areas.
Construction has begun in March 2017! Completion targeted for fall of 2017!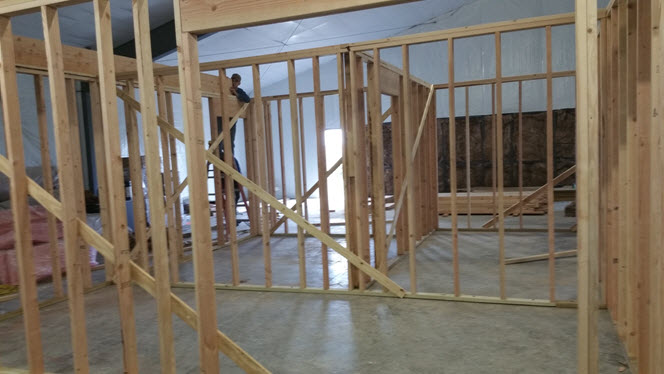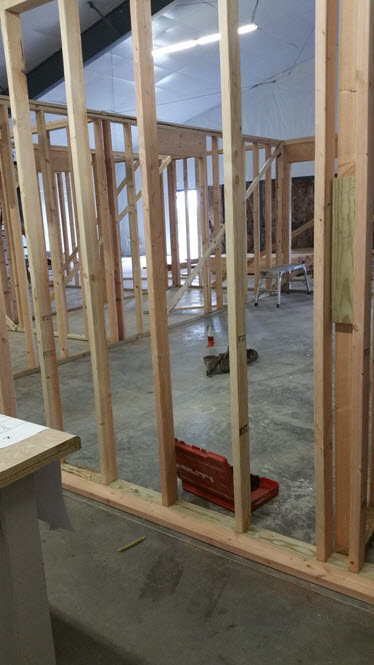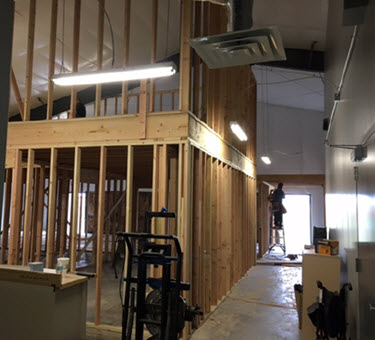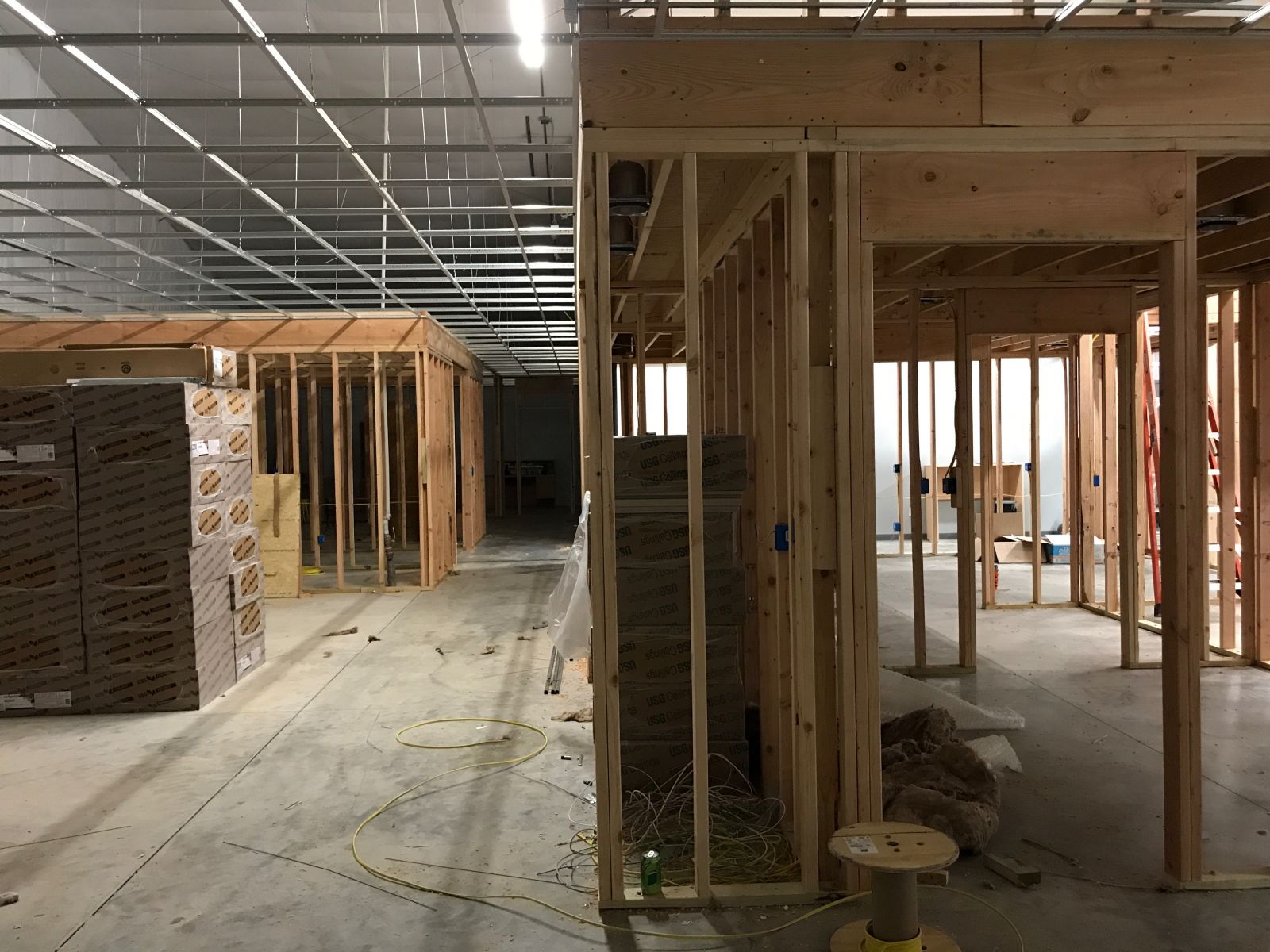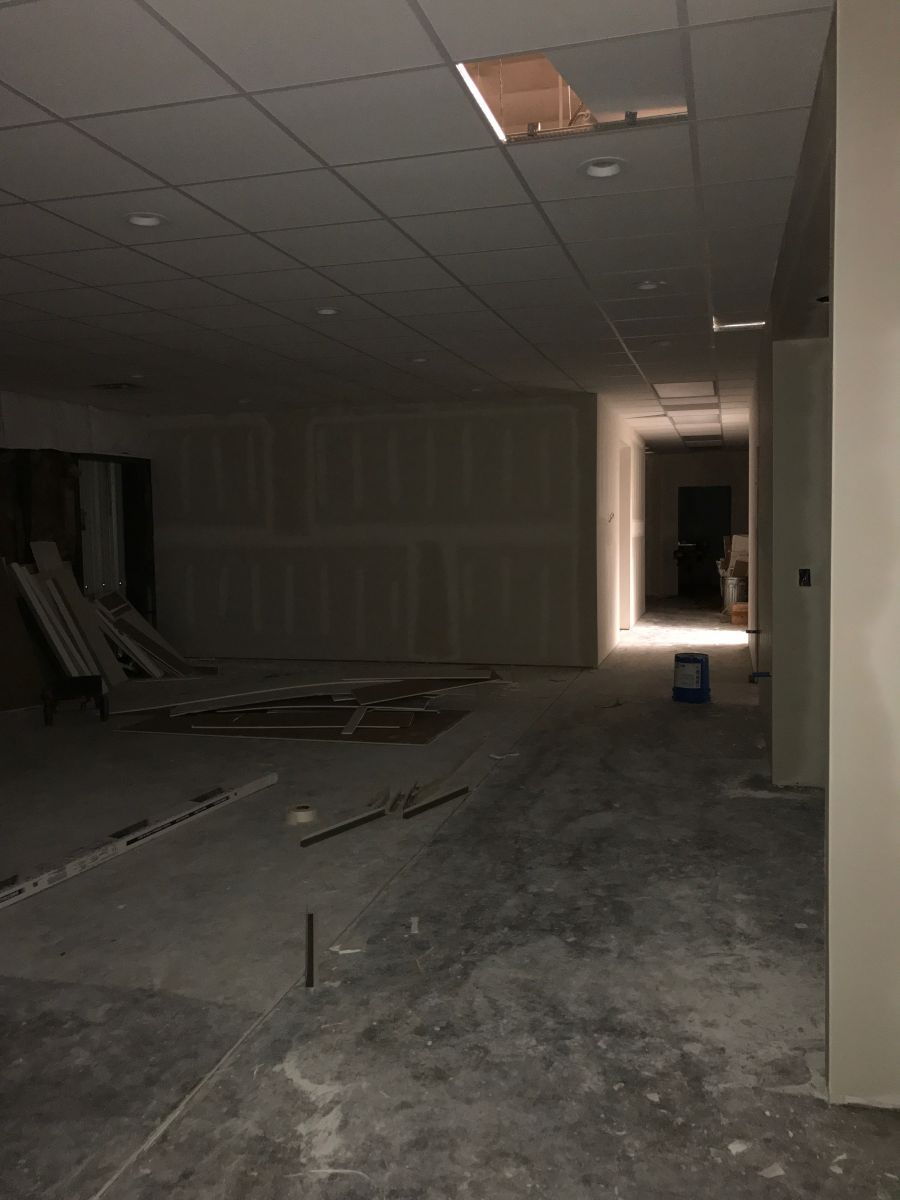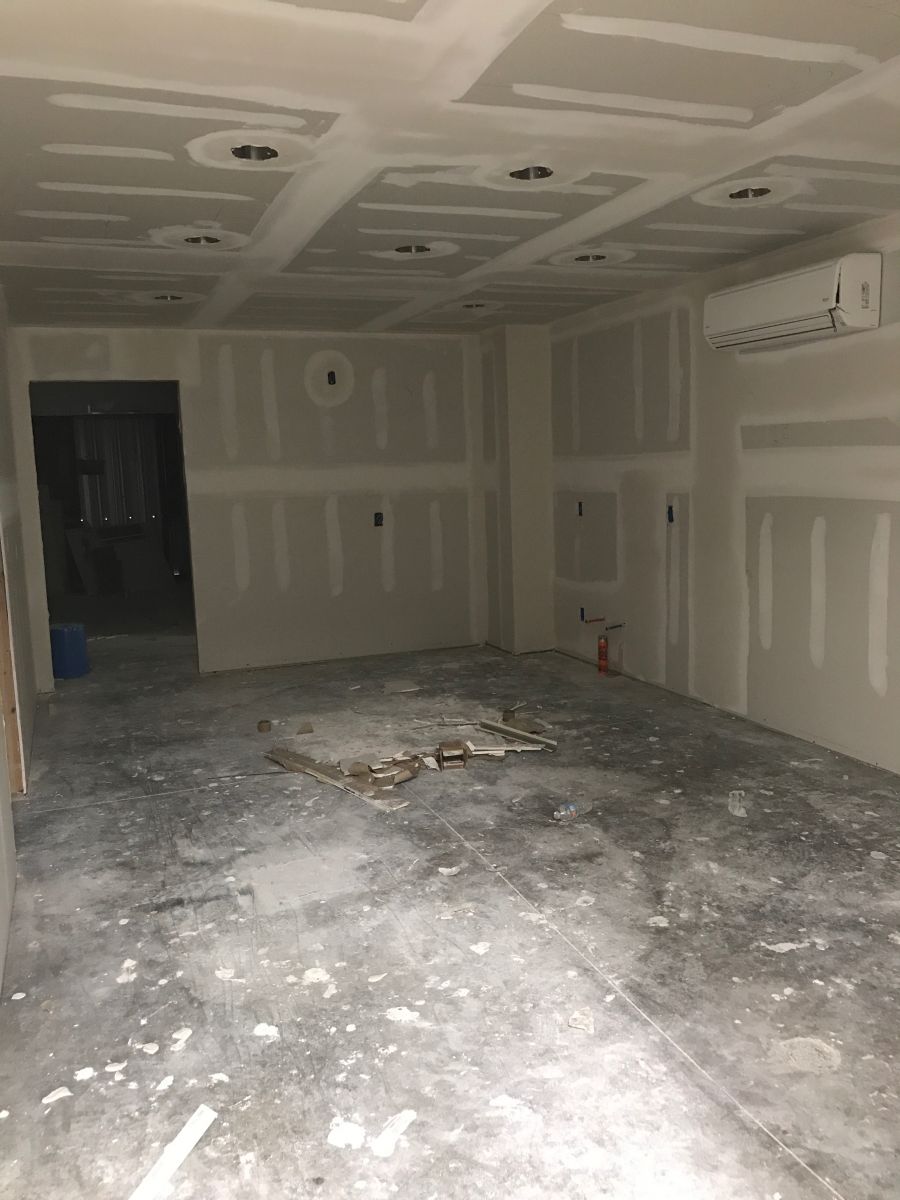 Next goal.......an isolation building that will enable us to take in strays for evaluation and vet care prior to entering our adoption areas.
Back to top