Nov 30, 2018 - ARF's DNA Contest
Phone
: 918-766-0991
Location
: 399519 US 60
ARF's first DNA Contest fundraiser is here!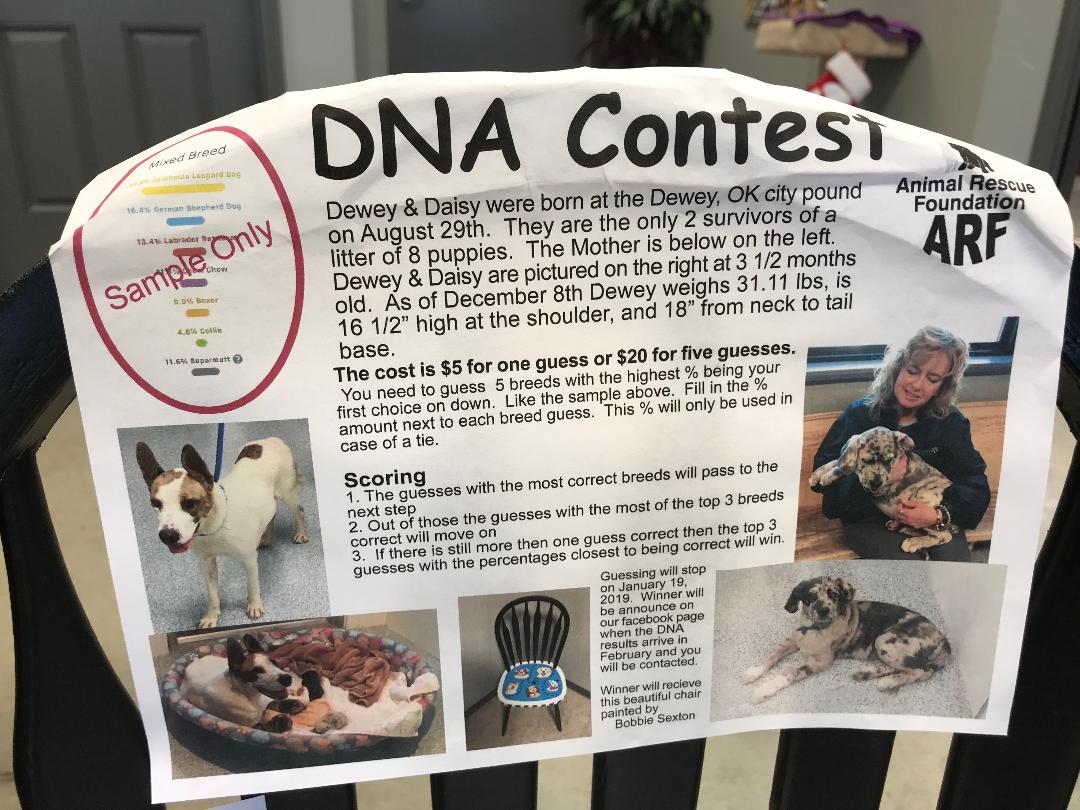 Dewey & Daisy were born at the Dewey, OK city pound on August 29th. They are the only 2 survivors of a litter of 8 puppies. The Mother is below on the left. Dewey & Daisy are pictured on the right at 3 1/2 mos old (that's 12 weeks old!). As of Dec 8th, Dewey weighs 31.11 lbs, is 16 1/2" high at the shoulder and 18" from neck to tail base.
The cost to enter is $5 for one guess of $20 for 5 guesses. You need to guess 5 breeds with the highest % being your first choice on down. Like the samples above. Fill in the % amount next to each breed guess. This % will only be used in case of a tie.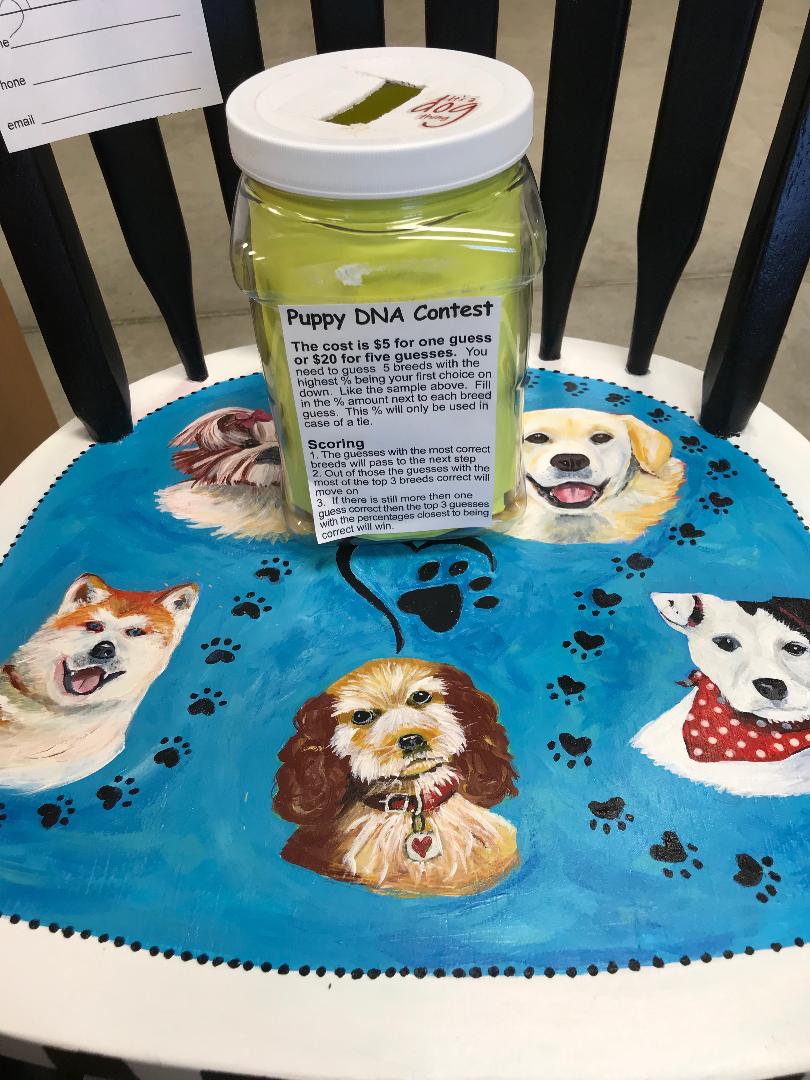 Scoring
1) The guesses with the most correct breeds will pass to the next step.
2) The guesses with the most of the top 3 breeds correct will move on.
3) If there is still more than one guess correct then the to 3 guesses with the percentages closest to being correct will win.
Guessing will stop on January 19, 2019. Winner will be announced on our facebook page when the DNA results arrive in February and you will be contacted. To enter, visit ARF between 1-4pm Monday - Saturday to fill out an entry form. We are located at 399519 US 60 (1/2 mile east of Bison).
Winner will receive this beautiful chair painted by Bobbie Sexton.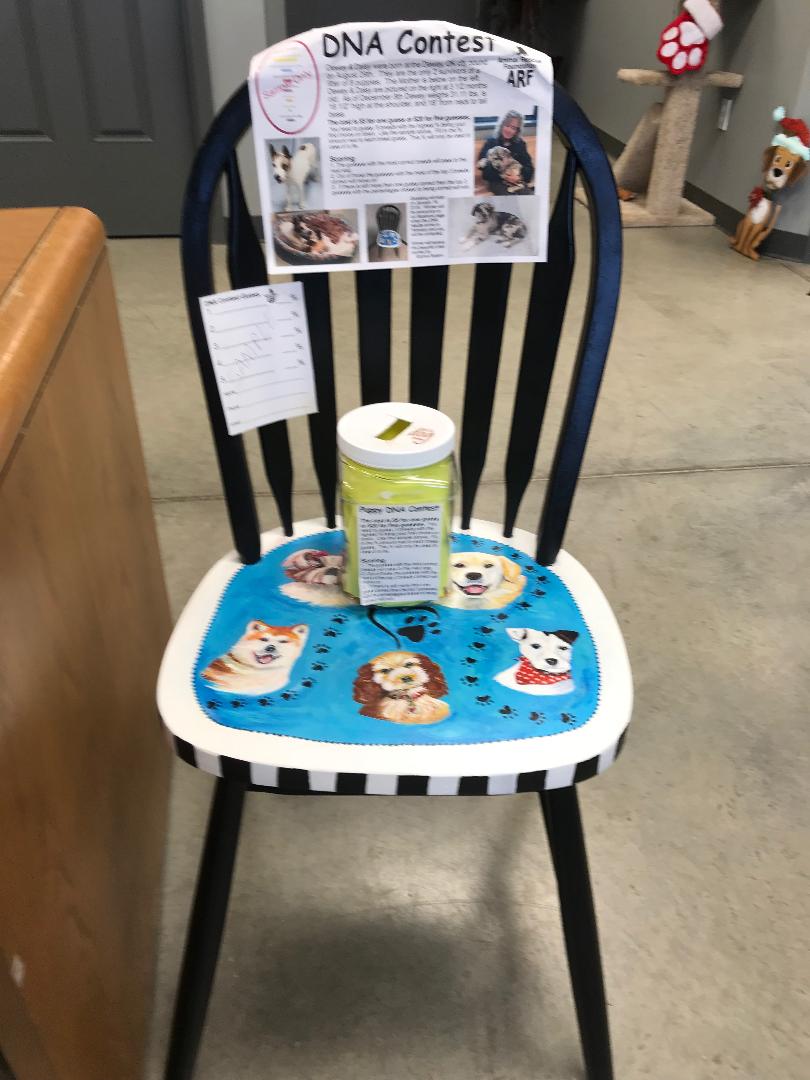 Back to top